Hi everyone!Recently, Adriana and Linda were talking about the movie "Death Comes to Pemberley" on Twitter and I had never heard about that series before, I watched the trailer and it looked amazing, so obviously I had to watch it. After that, I just fell into a rabbit hole of Jane Austen adaptations and now here we are.
In this post, I'm going to rank every single adaptation, retelling, or reimagining of a Jane Austen book that I have ever watched. This includes movies, tv shows, and web series. I'll comment on what I liked or didn't like about them as adaptations of the original text. 
I have read four Jane Austen books: Pride and Prejudice, Emma, Sense and Sensibility, and Persuasion. But I have never watched the adaptation of Persuasion, so this post will only include adaptations for the other three books.
Without further ado, here is my ranking of Jane Austen adaptations from least favorite to favorite: 
13. Clueless
I watched this for the first time in March 2020 and after hearing so much about it, I was disappointed. 
I hated that Cher and Josh were step-siblings. I truly don't understand why that was necessary. Also, they didn't have any chemistry, which means they failed as a reimagining of Emma and Mr. Knightly 
I liked that they included more diversity
I didn't mind that the satirical elements were less subtle than they were in Emma,  it worked in this case because they took it to the point where it was almost flamboyant. 
12. Austenland 
This isn't an adaptation but it's Jane Austen related, so I decided to include it
This was fun and absurd and perfect for fans of Jane Austen 
Kerri Russell did a very good job as an Austen mega-fan
The fake Mr. Darcy was a really good Mr. Darcy, his attitude and facial expressions were perfect 
My problem with this is that the romance was going well, but the ending of that element of the story felt really rushed. 
11. Bride and Prejudice 
A Bollywood Pride and Prejudice retelling set in modern times
This was fun and absolutely unrealistic, in particular towards the end.
Martin Henderson is my least favorite Mr. Darcy ever. I didn't like him in the role, he was too charming and he made Mr. Darcy seem like a playboy.  
The reunion at the end – which was basically the second proposal – was lackluster, I wish we had gotten a good declaration instead. 
 I appreciated the changes to the Lydia/Wickham storyline.
10. Pride and Prejudice and Zombies 
I know this is an unpopular opinion, but I liked this movie
The concept was really cool, I mean P&P with zombies!! 
I don't think the Darcy in this one is very good,  the choice of the actor didn't work in my opinion 
Elizabeth and her sisters are so badass and the casting for Lizzie was PERFECT
They were pretty faithful to the dialogue from the original P&P, which worked so well 
9. Emma Approved 
This was such a clever modern-day reimagining of Emma. Making her a  lifestyle coach was a brilliant idea. 
The characterization of Emma was great, they took a more subtle approach to her character which I liked because she didn't feel like a caricature 
The tension and chemistry between Emma and Mr. Knightly was ok, but it could have been better 
Still, I LOVED the declaration at the end of this series.
The Harriet in this adaptation was very likable, which I appreciated 
8. Emma (1996) 
The characterization of Emma in this one was great, I think it was very faithful to Emma in the book. She was vain, conceited, a bit mischievous, but well-meaning in her meddling and deep down a good person. 
I really liked Harriet in this one, she wasn't portraited as silly
Emma and Mr. Knightly were lacking a bit of chemistry, there needed to be more banter between them 
The Jane Fairfax in this adaptation wasn't good, the actress seemed like a robot the entire time, Frank was kind of a clown and didn't work either and I feel like the Jane/ Frank storyline wasn't very well adapted.
7. Sense and Sensibility 
I'll confess that this adaptation isn't higher on the list because I'm not as attached to this story as I am to P&P and Emma and also because I don't remember the book as clearly as I do the other two.
The characterization and the acting in this are perfect, especially for the main characters of Elinor and Marianne. 
The romance stories in this movie are great, especially the story between Elinor and Edward.  
the "my heart is and always will be yours" scene is so angsty and amazing. 
6. Emma (2009) 
The characterization of Emma in this is not great, all the subtly in her character is gone to the point where her personality feels very exaggerated. 
The chemistry between Emma and Mr. Knightly in this movie is GOLD. The banter is on point and the characterization of Mr. Knightly is everything I have ever wanted. The yearning of Mr. Knightly for Emma is a thing of beauty. 
Harriet in this adaptation is terrible, she is  a caricature 
The adaptation of the Jane/Henry storyline in this movie is everything, it captures their relationship and story from the book perfectly. 
5. The Lizzie Bennet Diaries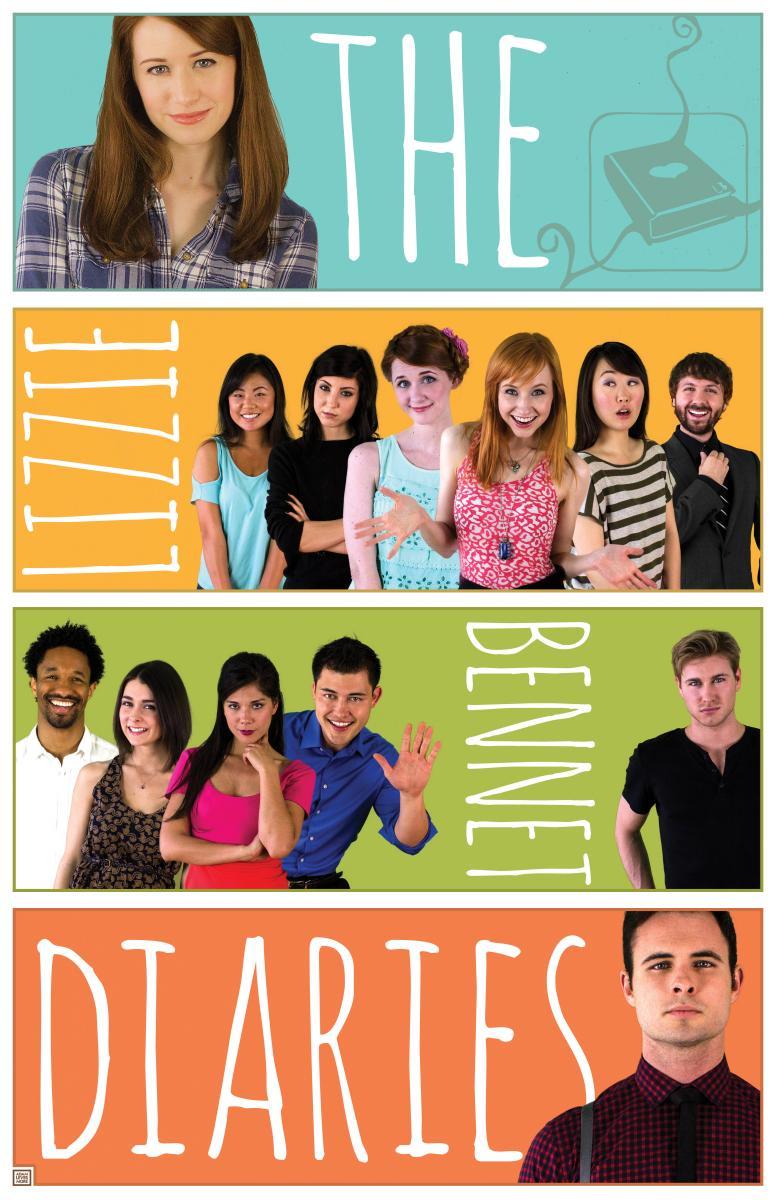 Lizzie in this web series is exactly as I imagine a modern-day Elizabeth Bennet would be. The way the capture the scene of Elizabeth is outstanding. 
The Mr. Darcy wasn't the best, he look way too cute and sweet to play a convincing Mr. Darcy and his acting wasn't the best either. 
I love how they added diversity to the story. 
I never thought I could like Lydia until this reimagining, I love the changes to her character and to her relationship with Wickham. She is very human, vulnerable and kind of relatable. 
4. Death Comes to Pemberley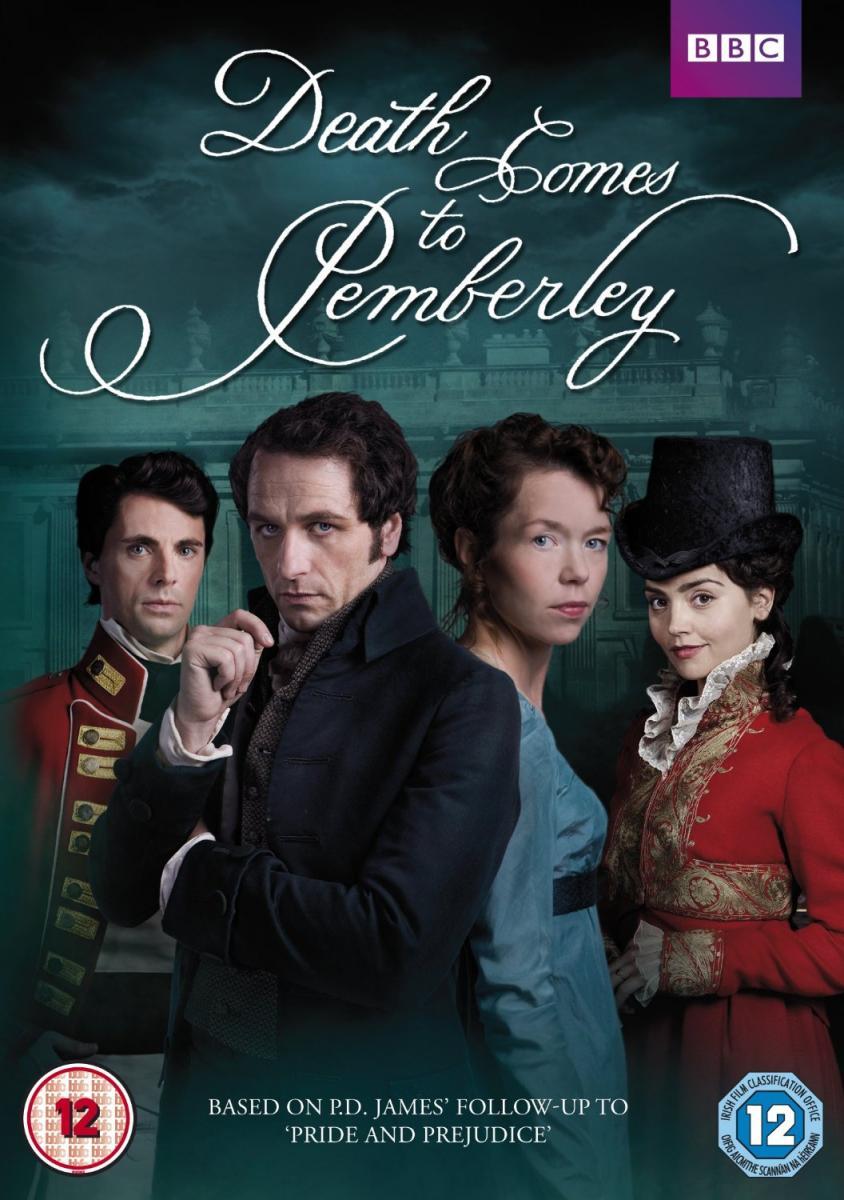 This mystery continuation of the Pride and Prejudice story, which I think it's a great concept.  
I still disliked Lydia and Wickham in this, but I saw them as much more complex characters than I thought before 
The storyline between Georgiana and Henry was so sweet and a great addition to the story 
Didn't like where the Lizzie and Mr. Darcy storyline went for big part of this, but I liked the acting and characterization of both characters. 
3. Pride and Prejudice (1995)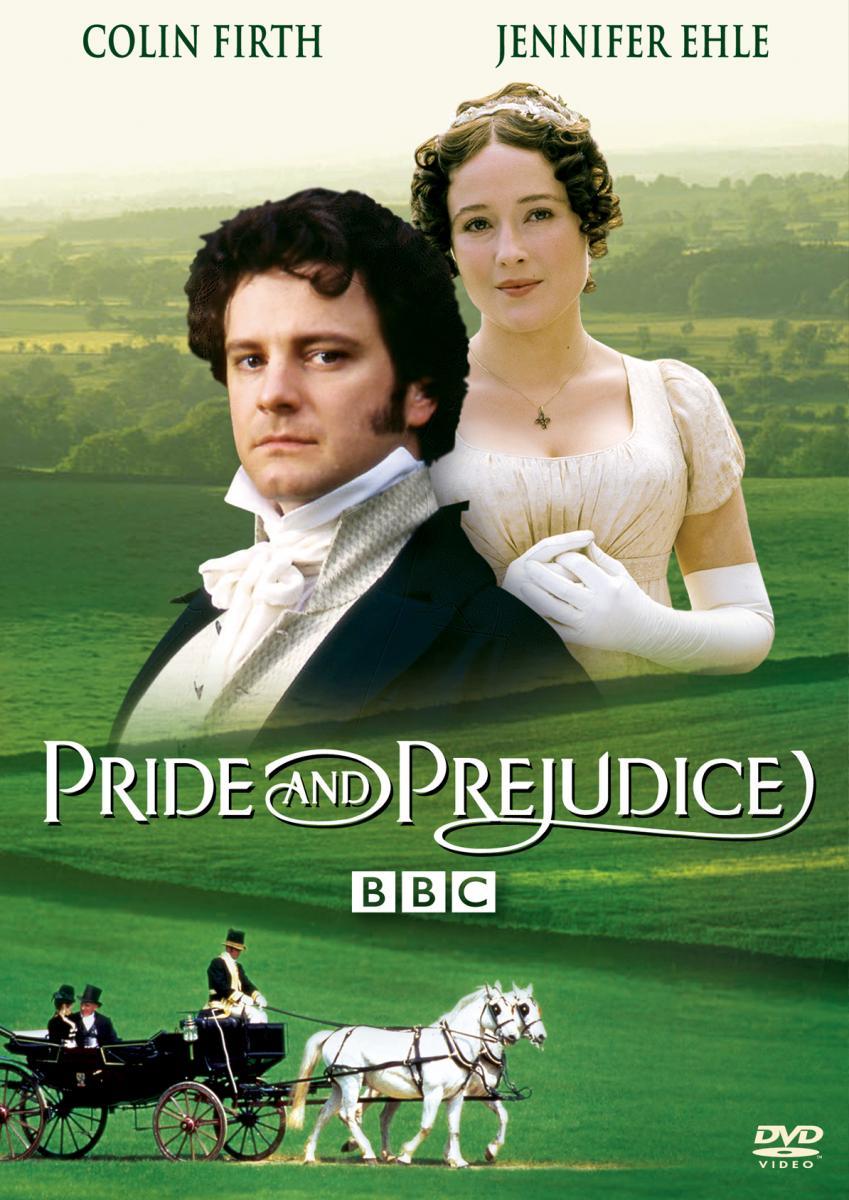 The only criticisms of this mini series is that it should have been shorter, the first two episode dragged. But the last four are fantastic and make up for it
Since they had more time because of the format, I really liked that they had more time to establish Darcy and Elizabeth's relationship both before the first proposal and after
Great Elizabeth and Mr. Darcy. They worked perfectly together 
Lydia in this adaptation is the most insufferable character ever 
I wish the second proposal would have been better 
2. Emma. (2020) 
I think this is a really good adaptation and a FANTASTIC film, the set design, the costume design, the sound and way it was shot are incredible.  
This movie includes one of the most unique and interesting characterizations of Emma out there. Anna Taylor- Joy did a fantastic job. 
The actor who played Mr. Knightly was ok even if he is definitely not my favorite M. Kinghtly and the chemistry between the two main characters was good, I only wish there was a bit more bantering. 
This translated the humour and satirical elements of the book to the screen really well. 
Mr. Woodhouse in this movie is hilarious. Bill Nighy is great in the role.
1. Pride and Prejudice (2005) 
Nostalgia may play a role in this choice, but I still think that this is the best adaptation of a Jane Austen novel. 
Keira Knightley is my favorite Elizabeth, she is so perfect for the role. This version of Elizabeth is so ruthless with her comments and I love it. 
The tension between Mr. Darcy and Elizabeth is captivating and their banter is funny and the many, many awkward moments between them are funny too. 
The proposal/confrontation under the rain  is iconic

The final declaration is the best one of any of the movies. I don't care if it's not actually in the book.  I think it captures the spirit of the book very well. 
Which Jane Austen adaptations are your favorites? what do you think of my ranking? Which adaptation should I watch that isn't on this list?  
Add me on