Hi everyone! This is a new thing that I'm doing this year, where at the end of each quarter I will talk about all my favorite things of the last three months. I read a lot of good books, watched so many good shows and discovered some great songs in the first three months of 2021, so it was hard to pick my favorites. The only easy pick was my favorite movie, because I watched just two really good movies and the rest were very meh.
Without futher ado, here are my favorites:
BOOKS
Adult Fiction: The Southern Book Club's Guide to Slaying Vampires by Grady Hendrix
This was so captivating, I was completely invested and it made me feel so many different emotions. This book did a good job of including important conversations about feminism, race and privilege. Also, it's a grusome and disgusting type of horror, which I hadn't read before, but it was very well done. (Full review)
YA Fiction: These Violent Delights by Chloe Gong
This book does a great job of exploring political struggles and colonialism. The main characters of the book, Roma and Juliette, felt so real and I really enjoyed their complicated, angsty relationship. Also, the side characters were pretty interesting (full review).
Nonfiction: So You Want to Talk about Race by Ijeoma Oluo
Ijeoma Oluo covers so many topics related to race like police brutality, white priviledge, cultural appropiation and so much more in a concise, clear and very smart way. I learned a lot, especially when it came to ways to reframe conversations and actions that can help in uncomfortable situations when discussing race.
Romance: Act Your Age, Eve Brown by Talia Hibbert
I loved reading about Eve and seeing her grow throughout the book. The tension between Eve and Jacob gave me life, their chemistry was so evident and their bickering, especially at the beginning, was so entertaining. The way they both accepted and made space for the needs of the other person was incredibly sweet. Also, this book has some really steamy scenes.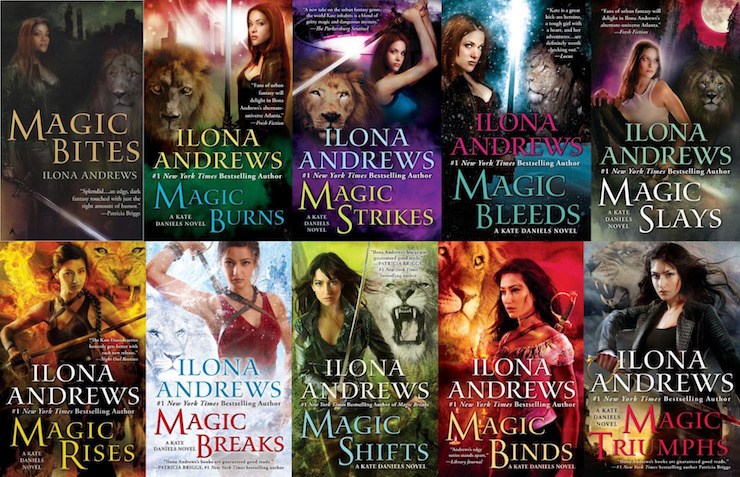 Book series : Kate Daniels Series by Ilona Andrews
I read the 10 books and 3 novellas in a period of 2 weeks and absolutely loved them. The series has an amazing main character, who is strong, smart and compassioante but also very flawed, and it also has so many lovable side characters, I was so invested in all of their stories. The main relationship was a slow burn, dislike to love romance and it was so good. Also, the world and magic system were so intricate and interesting, this series included mythologies from all over the world and it was really fast paced, easy to read, full of action.
MOVIE
Train to Busan: This was a fantastic zombie movie, exciting and action-packed, but also with emotional moments that hit you in the feels. The acting was really good and the characters felt so real, which made me care about them and that in turn made the whole movie more tense and intense because I was invested in everything that was happening.
TV SHOWS
Romance is a Bonus Book: THIS IS A MASTERPIECE. The main character is wonderful and so easy to root for and, while the hero didn't make the best first impression, he ended up being the sweetest guy. The romance in this is the slow burn friends to lovers romance of my dreams, they were so cute together!! I liked all the side characters and I was invested in all their storylines. Also, the fact that this was set in a publishing house and everyone loved books and talked about books with so much passion made me love this even more.
Bridgerton: this is a fun, fluffy, entertaining show. Daphne and Simon have good chemistry, there's lovable side characters and Lady Whistledown adds sassy commentary in Regency era style, which makes the show fun to watch. The locations and clothing are beautiful and very distinctive. My main issues with this series is the scene where Daphne takes advantage of Simon and the way that storyline was handdle. Also, the way it handled race left a lot to be desired. (my full thoughts)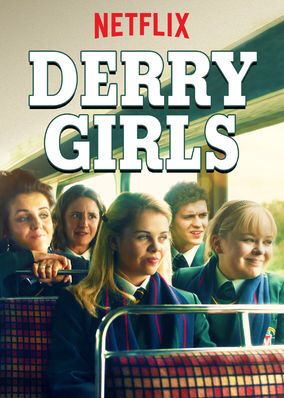 Derry Girls: This show is SO FUNNY. The characters in this show are not entirely likable but they are easy to root for and all the messes they get themselves into are so entertaining. I really like the way this show includes the political conflict of Northern Ireland in the 1990s, while the show is not about that, it's interesting to see how growing up in that political climate affects the lives of the characters.
SONGS
This is my top 6 songs that I discovered in the first 3 months of 2021:
I would love to hear about your favorites from the last few months, let me know in the comments!